OVERVIEW
iRobot deploys roughly 6,000 defense and security robots worldwide, and they've been customized for everything from reading radiation levels in Fukushima nuclear power plants to bomb-disposal duties in Iraq and Afghanistan. Until now, all these robots were controlled with an archaic system; an outdated interface, operated by a wired, handheld gaming joystick to a connected monitor, based on a Linux platform.
Beginning with extensive UX research and an information gathering period, stakeholder and contextual interviews, user analysis, persona development, and competitive analysis, the design team was comprised of a Principle UX Architect and Lead Experience Designer. The UX architect conducted the user research, IA, and groundwork for UX patterns, while the experience designer drove the interaction and material design system, testing wireframes and prototypes for user validation throughout the project. My role as the Design Director was to help bridge the UX and material design process, pushing the conceptual realms and experiential fidelity of the end product.
BUSINESS GOAL
Lower the barrier to operation, reduce FSE (Field Service Engineers) client training time, allow users to become empowered operators, become best in class user experience for digital robot controls.
CHALLENGES
Various situational and environmental obstacles required support — nighttime and high sun/glare viewing modes, polarized lenses, colored shooting glasses, gloves and protection gear—as well as limited screen real estate for localization of text areas and creating ethnographic-friendly iconography. There was zero brand direction or style guide (other than the iRobot logo) to work from. Only style guides and UI systems existed for iRobot's suite of consumer products like the Roomba robot vacuums, with nothing to represent the Defense & Security side of the business. Therefore, created the entire application UI from scratch. Other considerations included ergonomic and mental modeling in translating over from their current controller system. Current customers face a variety of mission-critical situations, warranting thoughtful consideration in all decision-making.
OUTCOME
The uPoint app can now control all the robots in the company's defense and security fleet ranging from the smallest FirstLook (25lb.) to the industrial Kobra (500lb.) and was first to market with a tablet controller in the robotics/defense industry. This was iRobots's # 1 priority at the time, and we had the backing of the SVP/GM calling it a "game changer" for the company. The prototypes and builds tested in the field had users citing they "would have no issue taking the tablet on a call today" and have since had great user adoption—the tablets have been distributed to not only the Boston Bomb Squad, but the entire Police force as well.
Video of the interface and robotic control in action can be found on 
Mashable
 and was featured on NBC's "The Blacklist".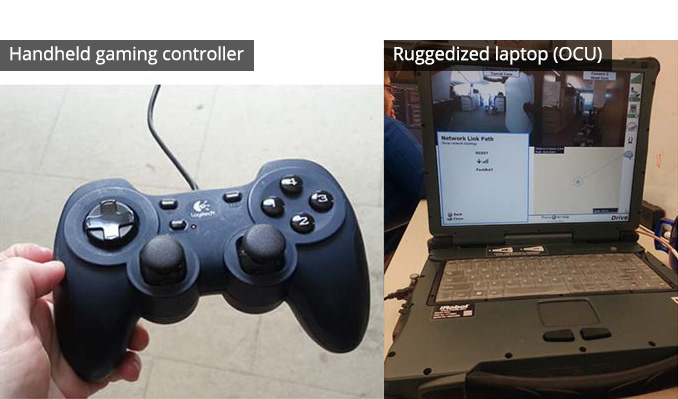 PREVIOUS OPERATING SYSTEM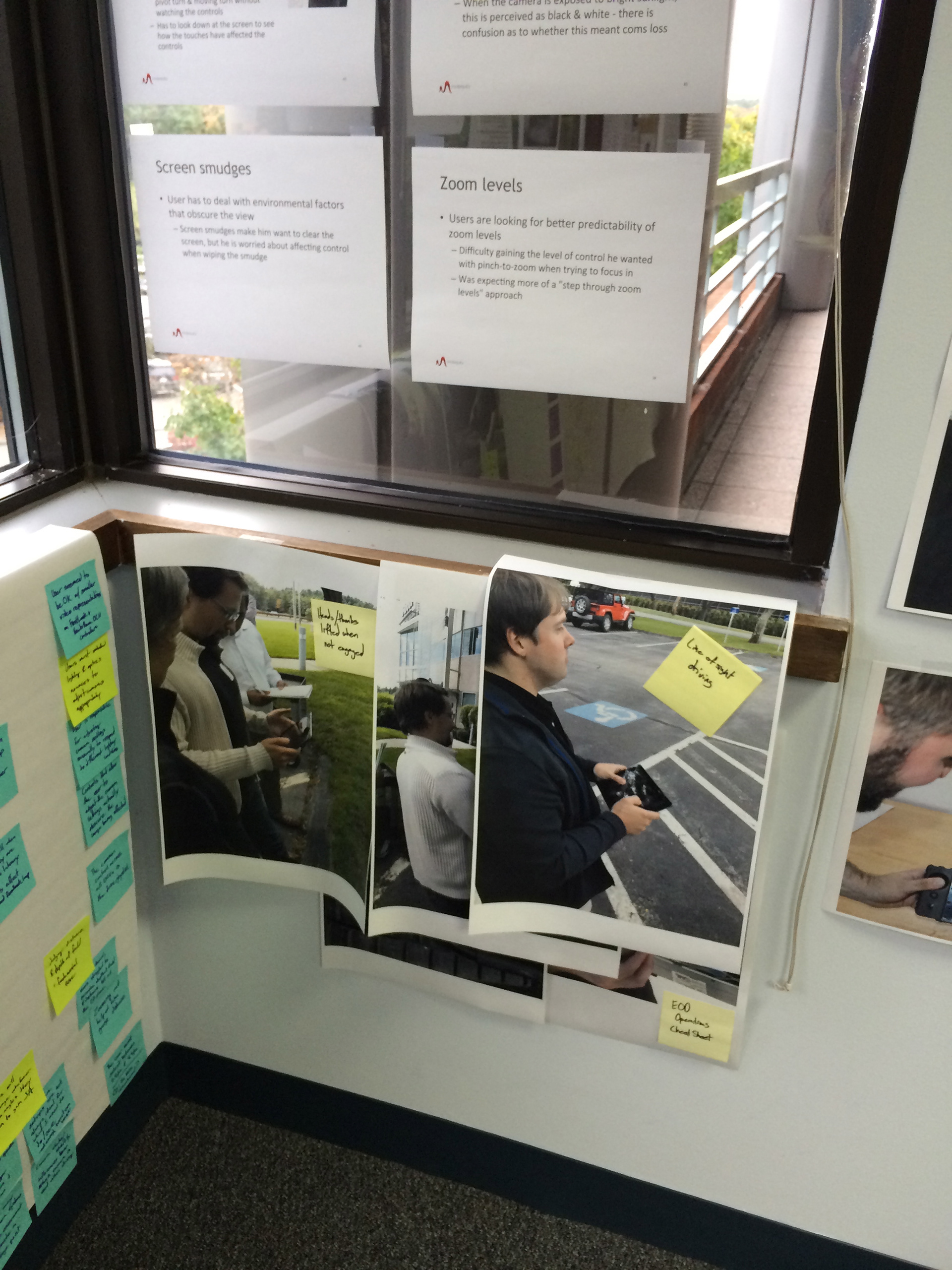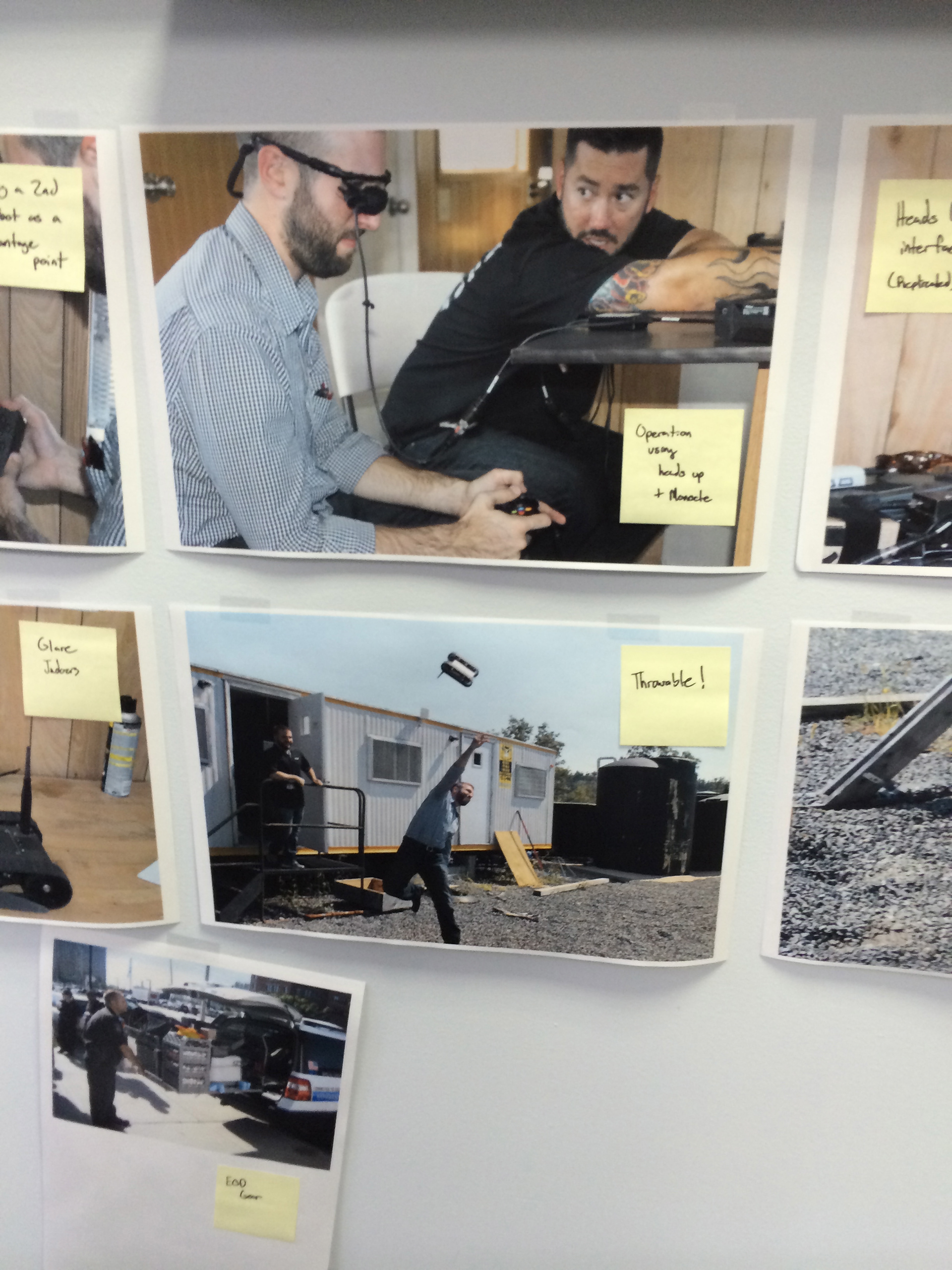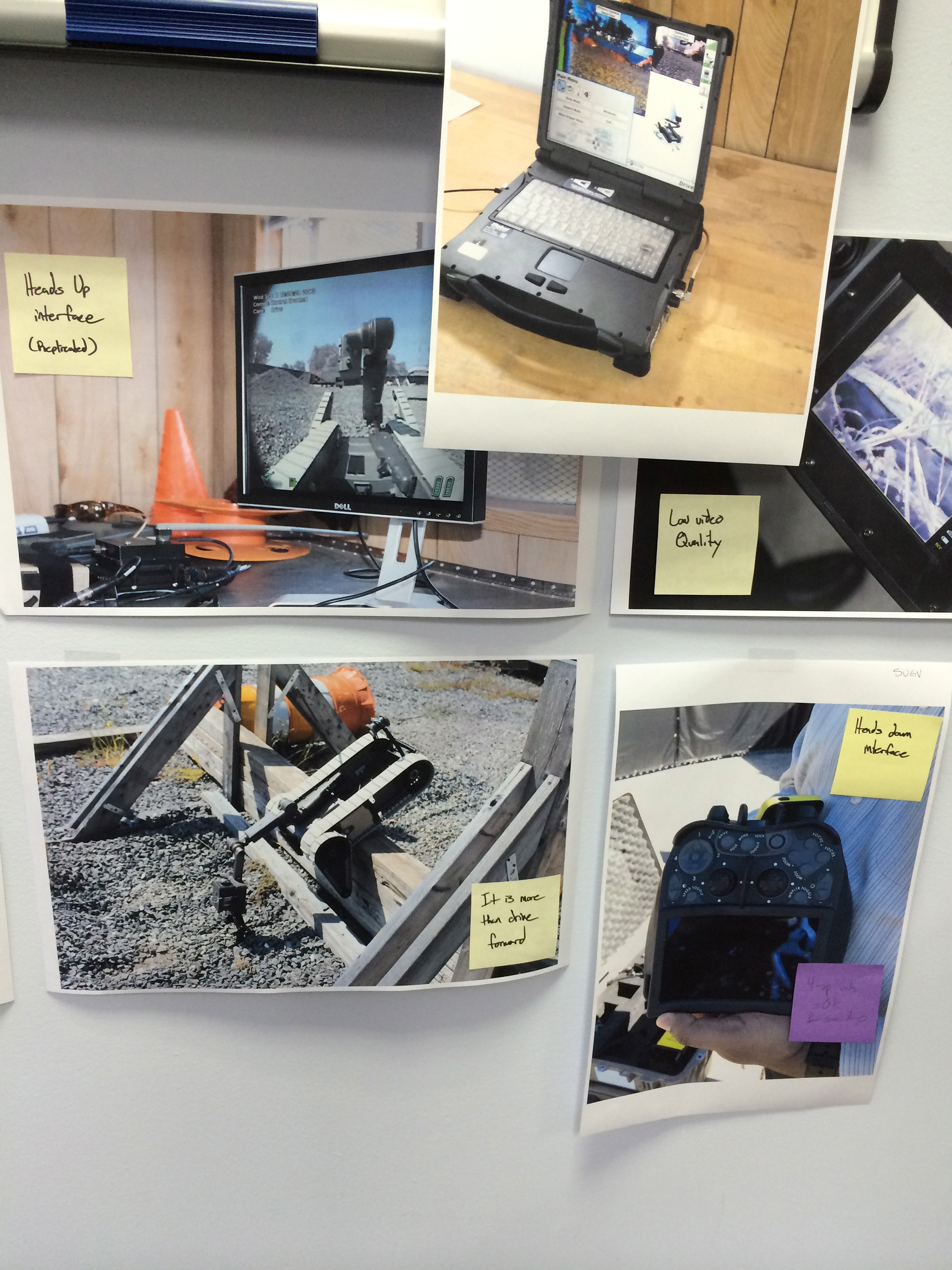 FIELD STUDIES + CUSTOMER INTERVIEWS + OBSERVATION
RESEARCH + PERSONAS + VARIOUS PROCESS ARTIFACTS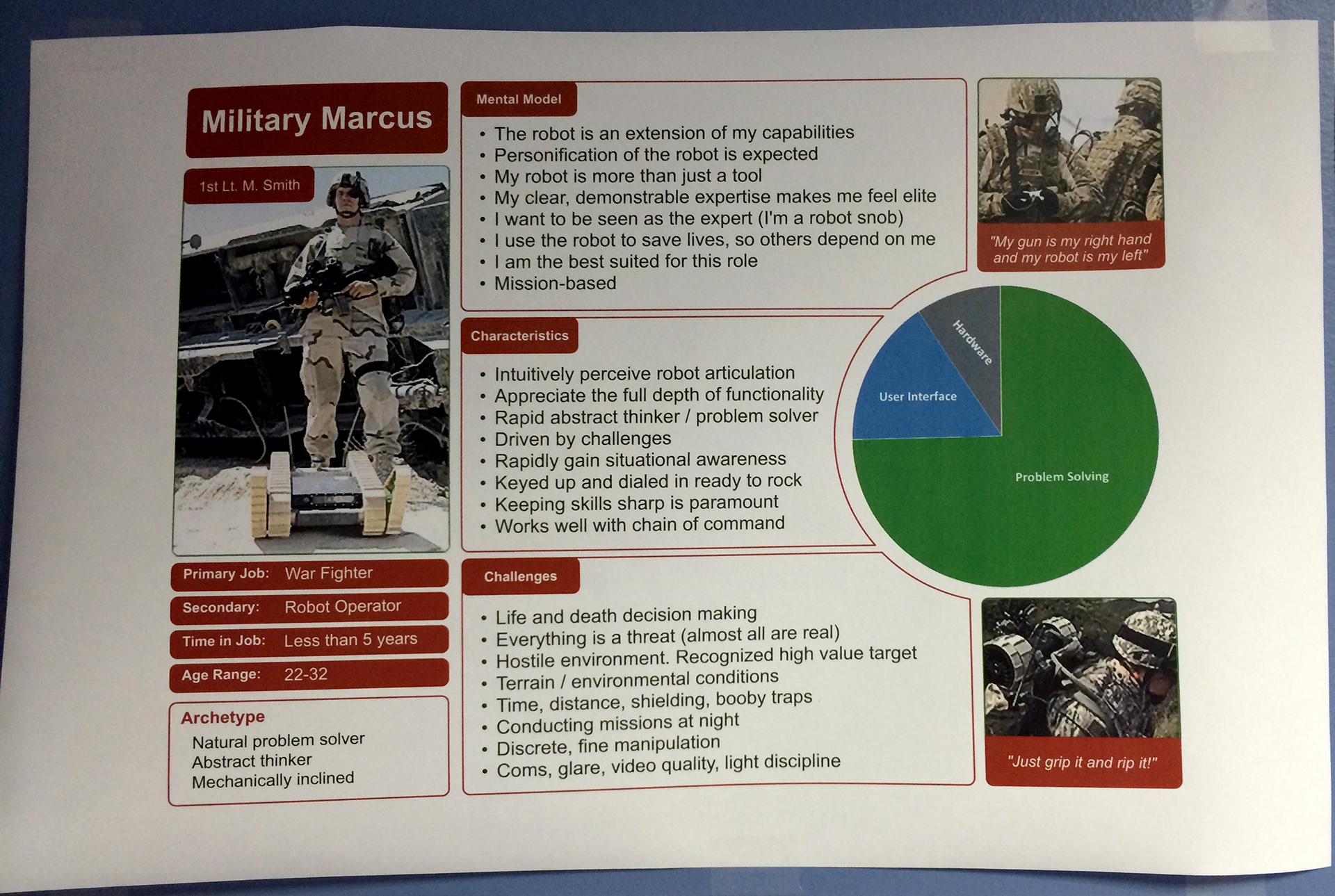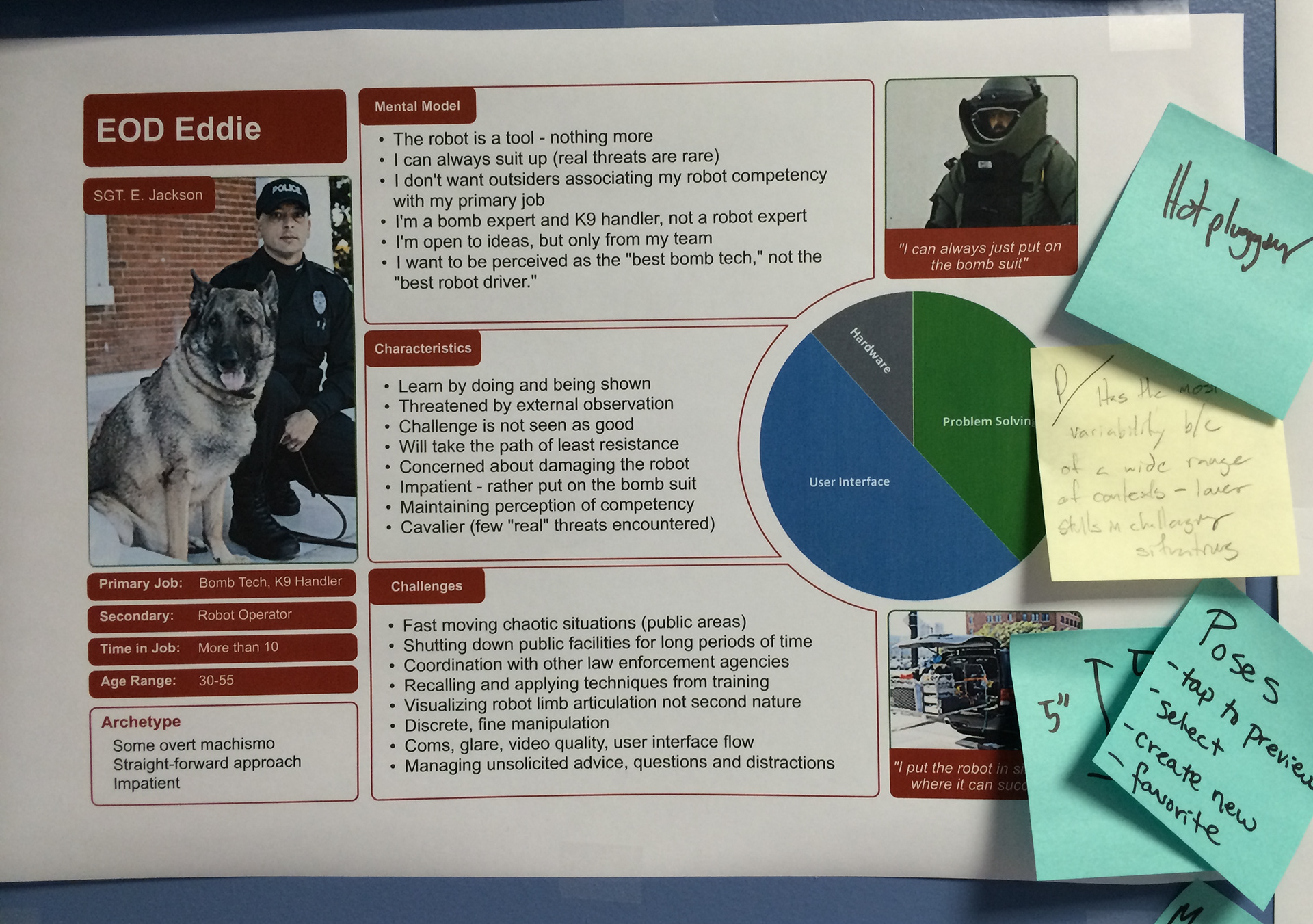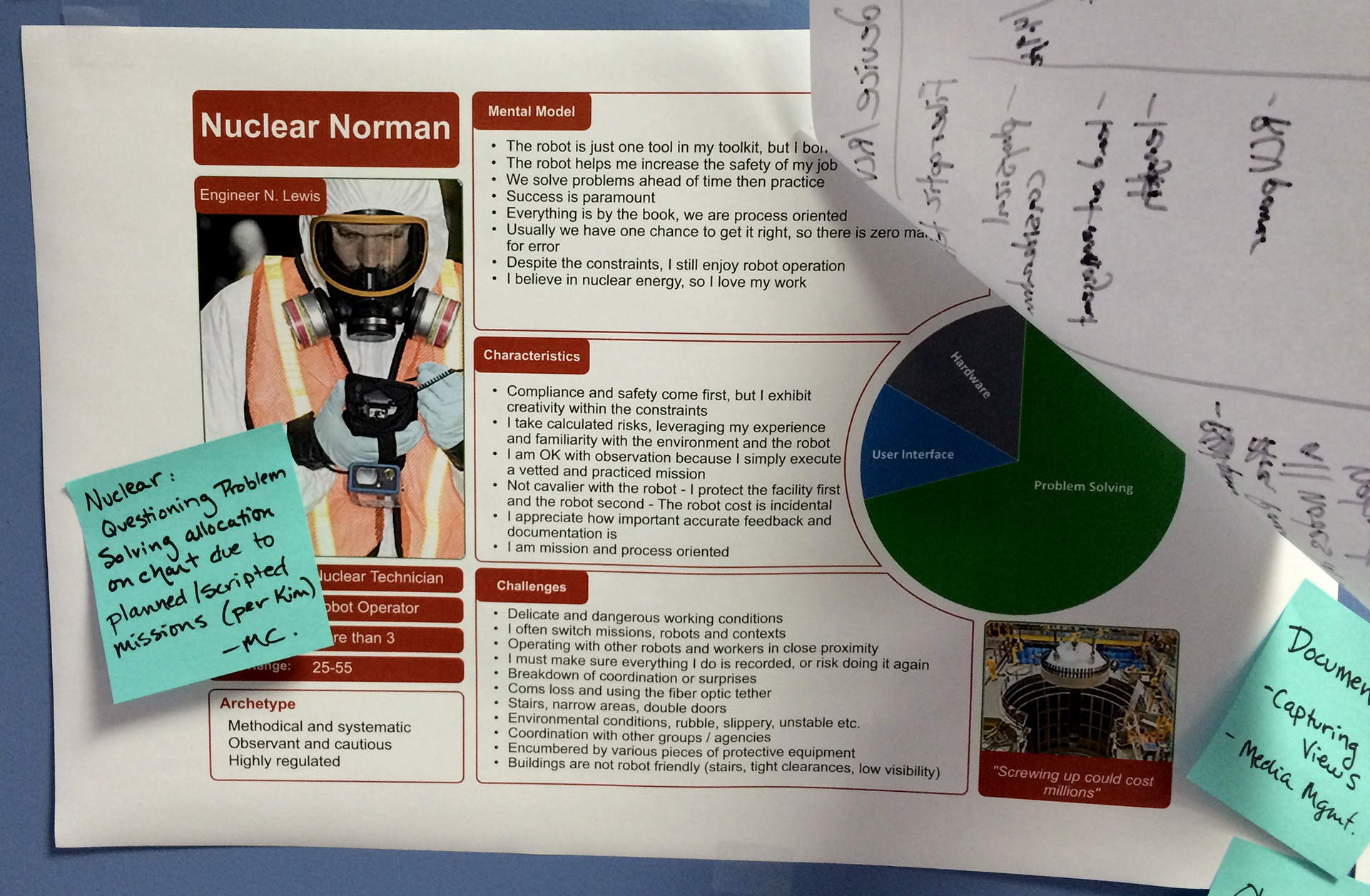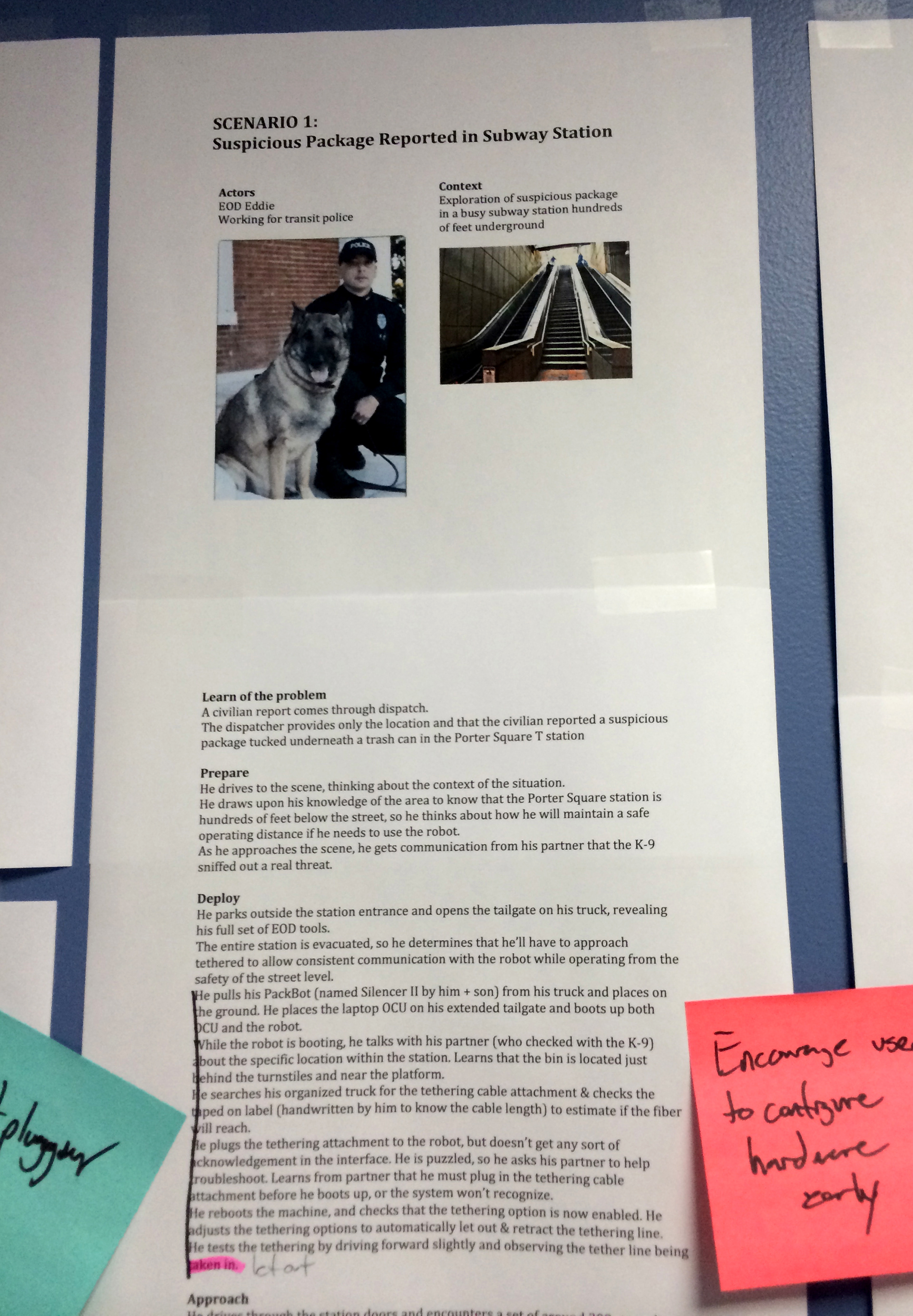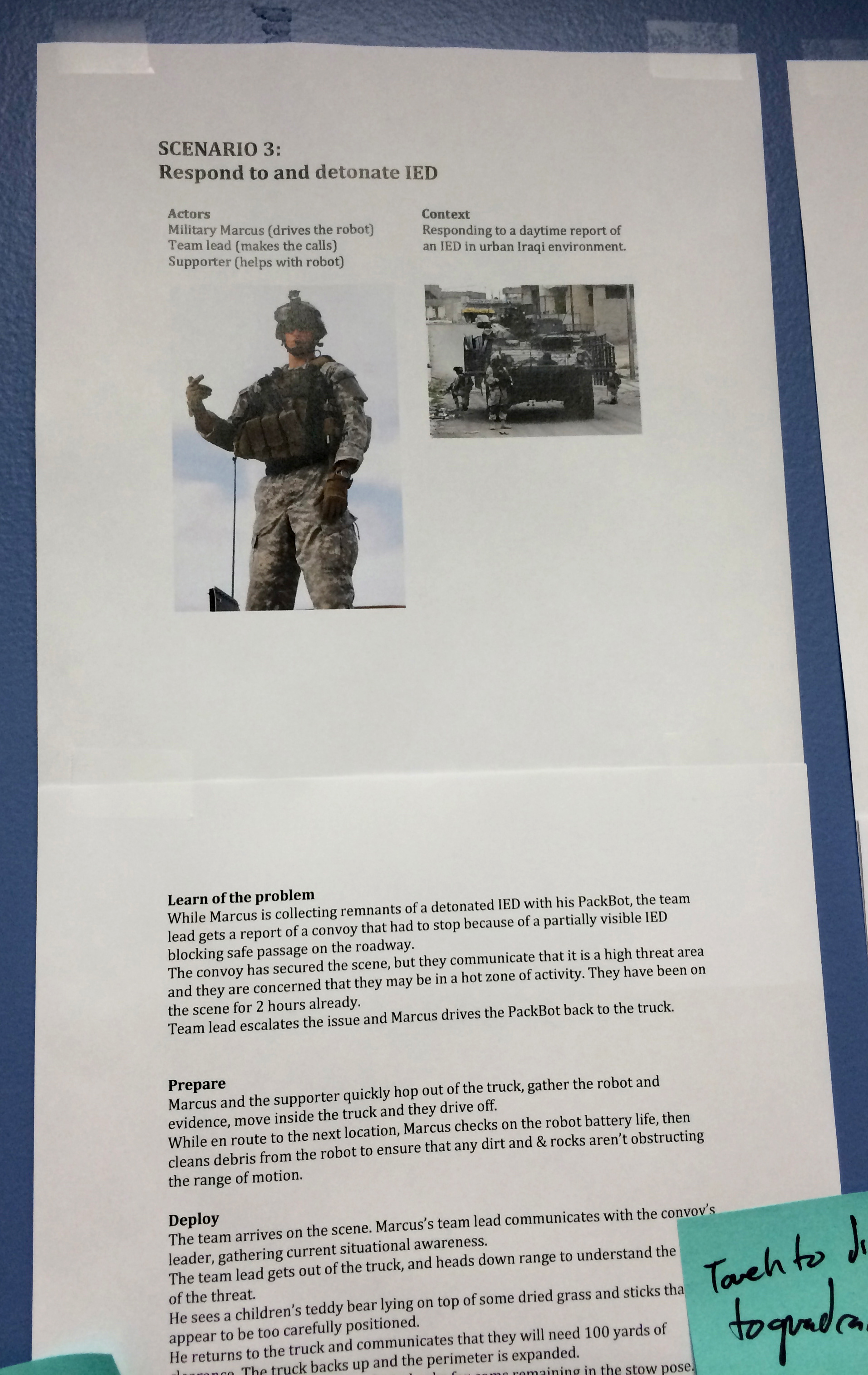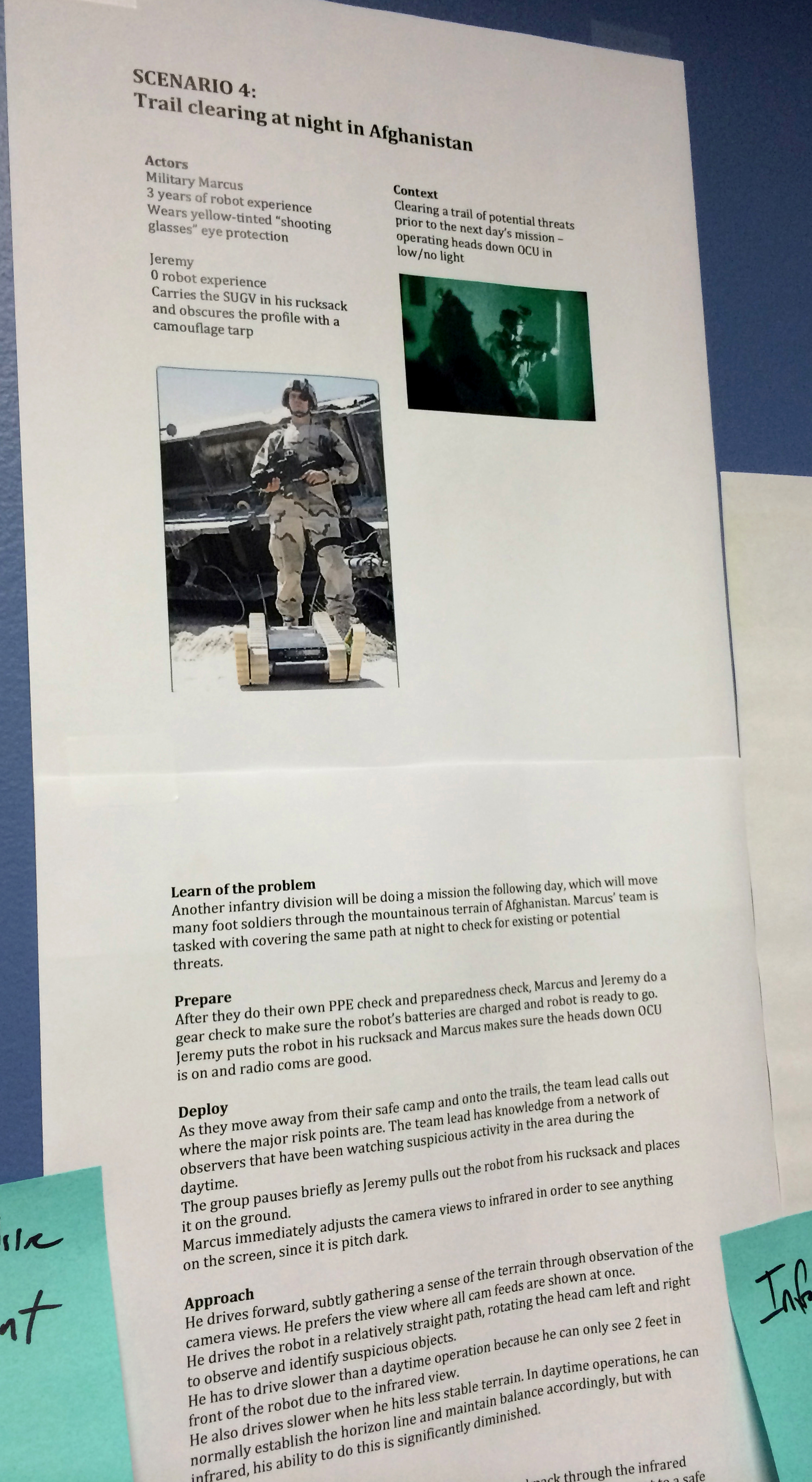 WIREFRAMES & INTERACTION STUDY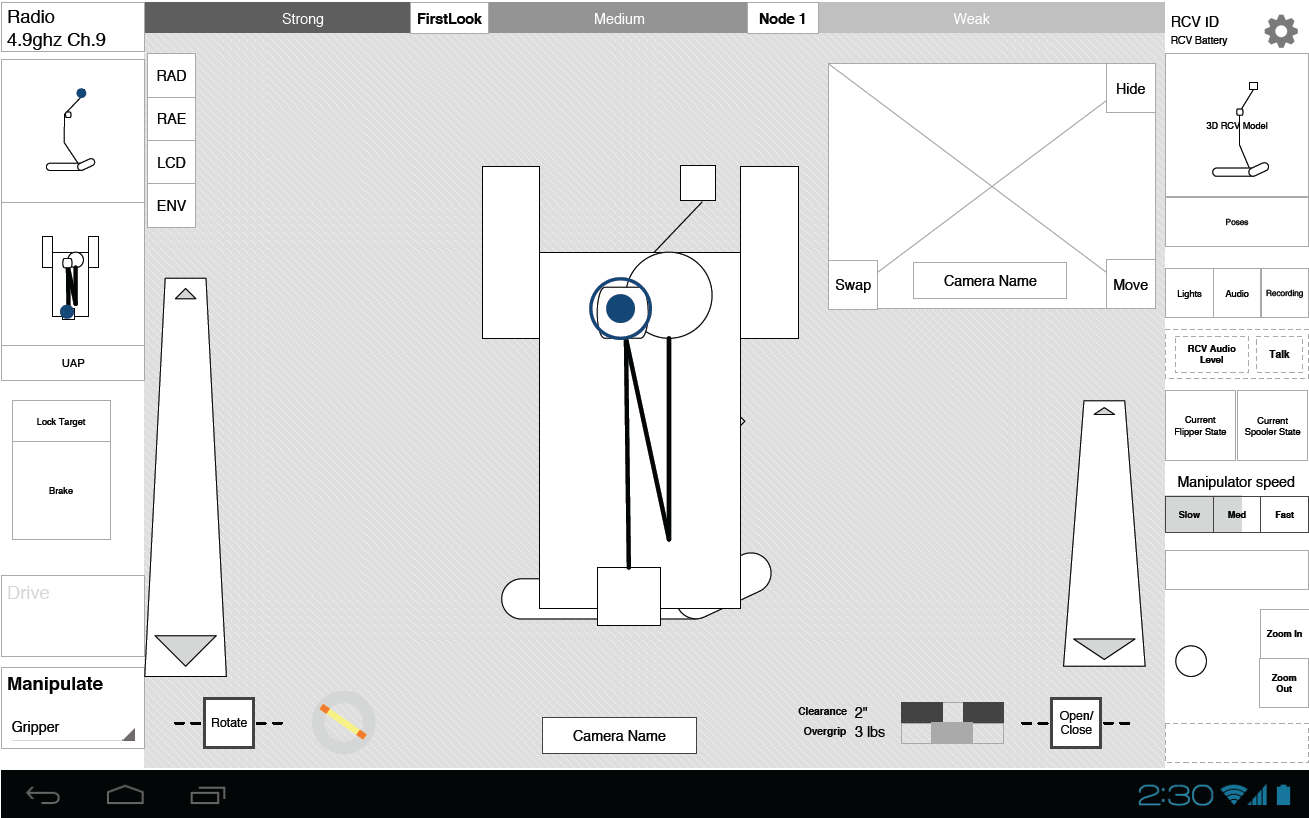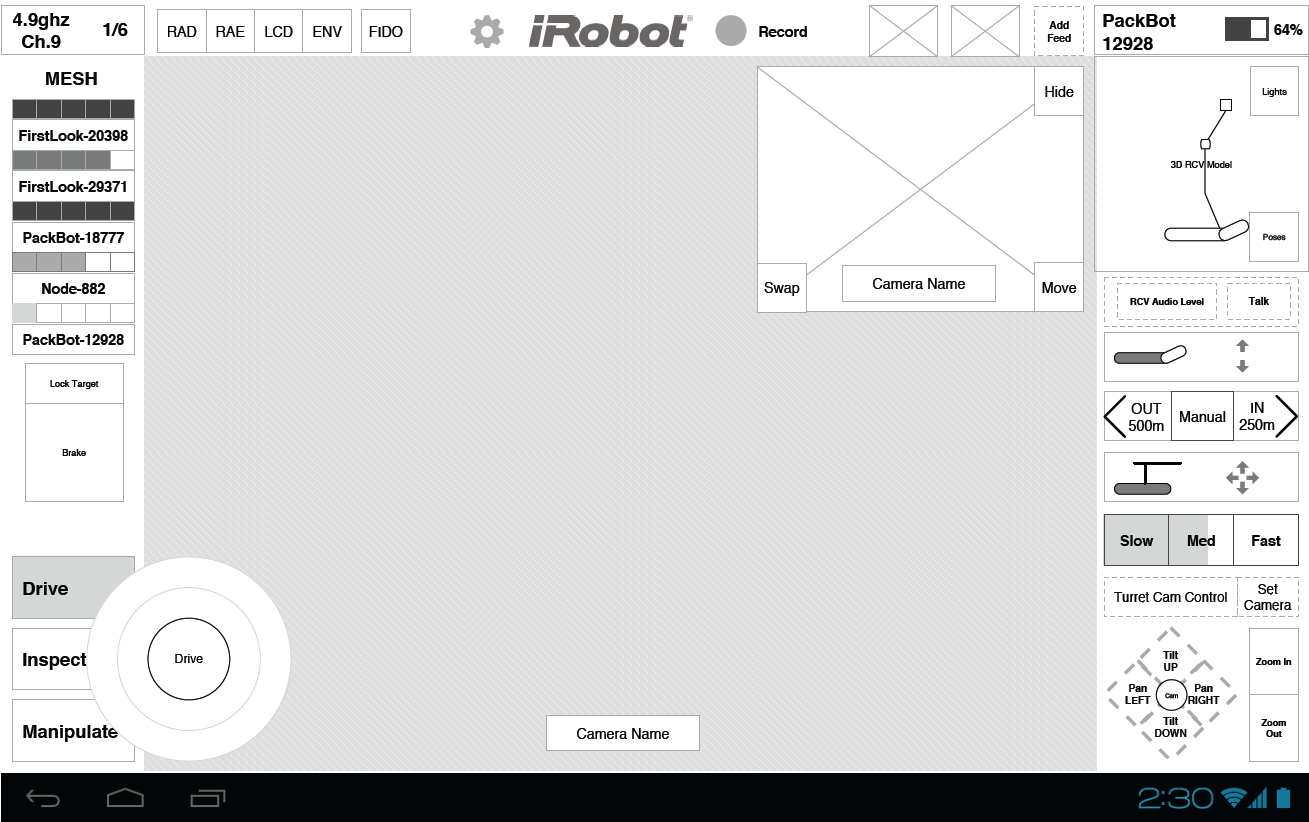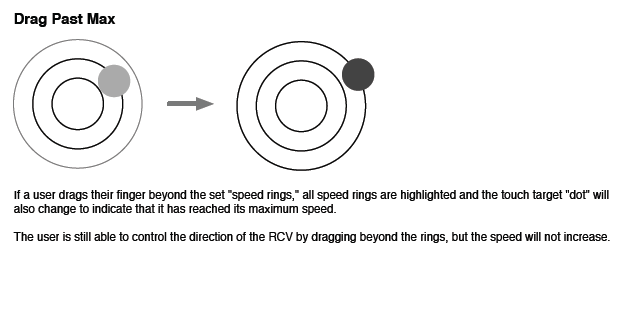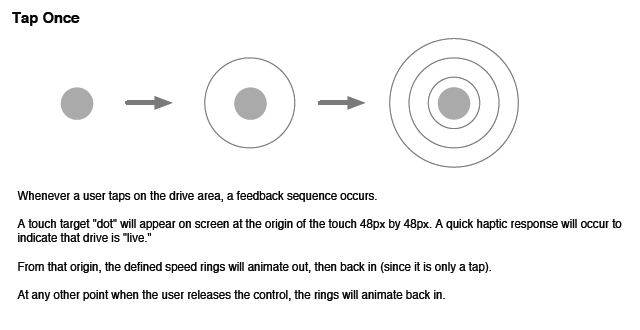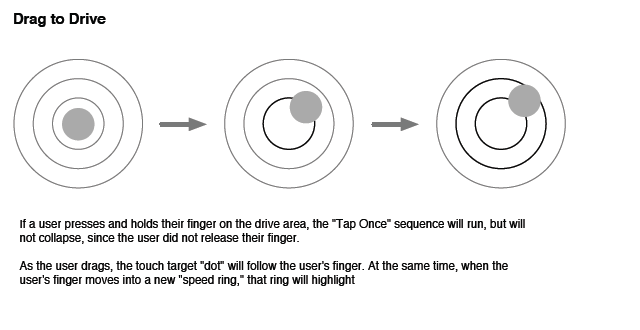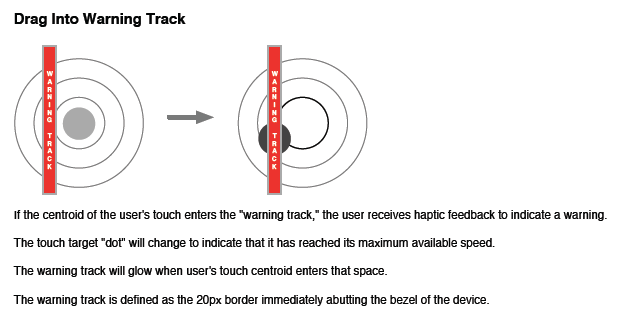 WIREFRAMES & INTERACTION STUDY